To all Contestants of the Genius League!

This is Rica from the developer team.
This day, I would like to show off a whole new map which is something out of the ordinary.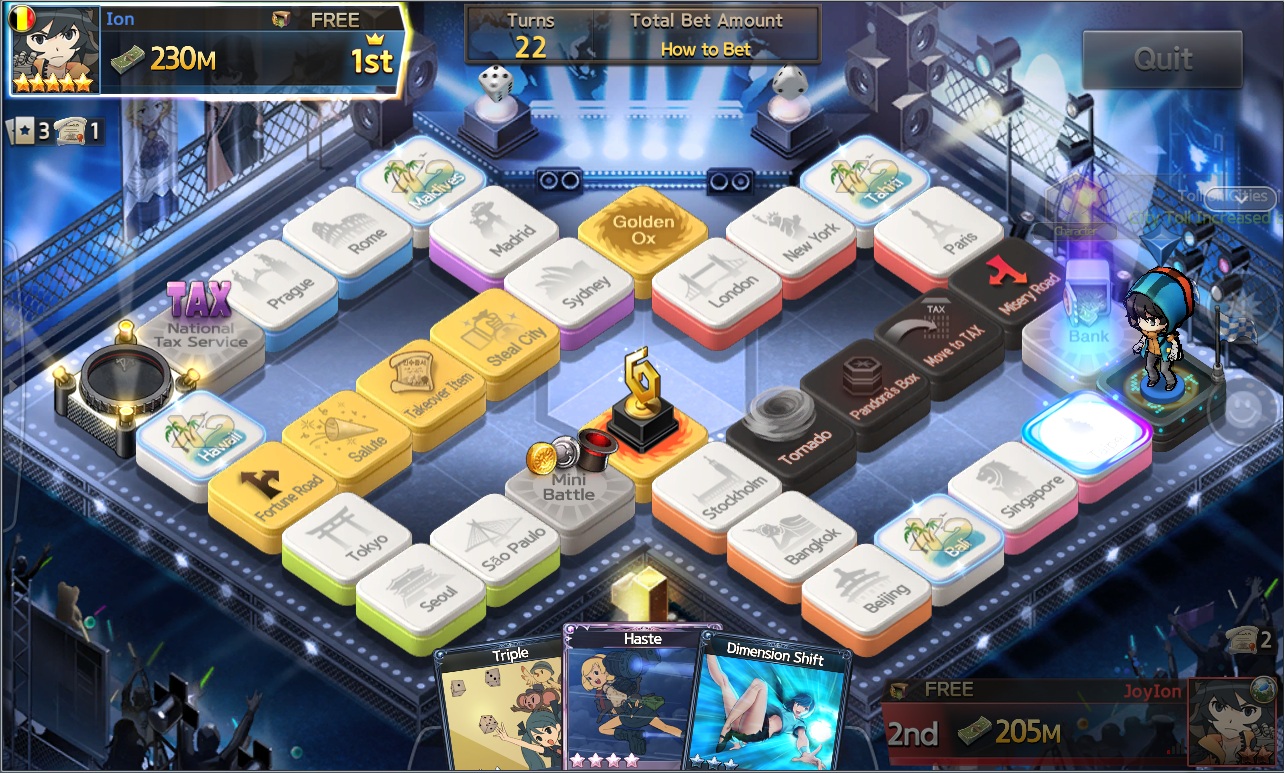 [Let's get a Sneak peak at the 'Genius Showdown Map']




It is mandatory to have special rules for a special map. The rules for 'Genius Showdown' are listed below:

Single Match will become a match between 1:1 instead 1:1:1

You will obtain one random city at the beginning of your each turn.

You will obtain 1 skill card every 2 turns. Once you obtain all the skill cards, Event skill cards will be obtained next.

A game will start from 22 turns instead of 25.

Special kind of block is located

in

the middle of map, and once you land on the block, you will be able to select any one city you will move among the empty cities or my cities
A. The toll fee of the city you
land
in this way will increase additionally!
6. If you land on the starting point, all of your cities' toll fee will increase.
7. We have prepared a new mini battle for 1:1 Genius Show Down match.
8.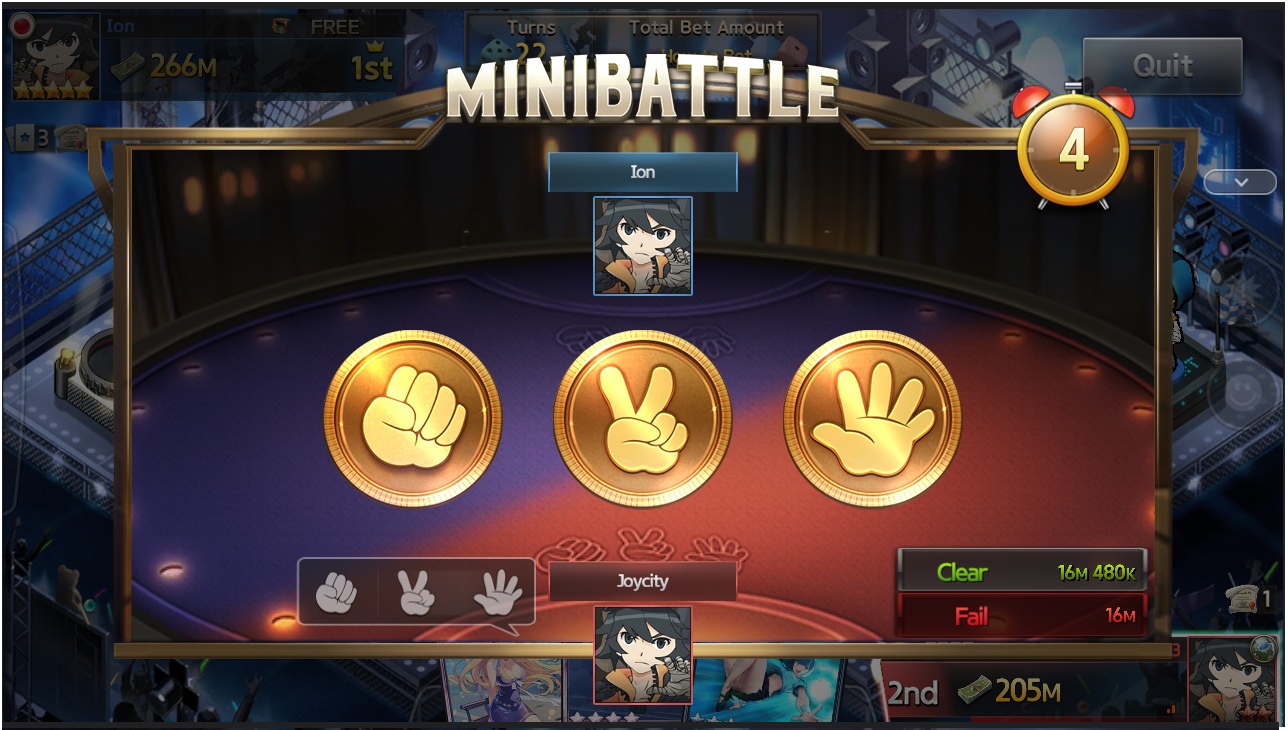 A. Both users will proceed to the rock-paper-scissors game instead of the coin battle.
Of course,
winner
will take all.
B. If the battle ends in a draw, you two will redo
the rock-paper-scissors with the doubled stake. ( x2, x3, …x10 max)

All the mini battle maps will be reorganized according to the details below:
- A multiple of the Mini Battle will increase by each turn.
- Even if you land on Mini battle block, a multiple will not increase.
- 'Where's My Money' skill card will use a multiple of the last Mini Battle.

In addition, 'Best Match Ranking' will be removed due to the balancing issue which will be caused by 1:1 Match. The last reward for the 'Best Match Ranking' will be on 10/9 PDT (subject to change)
When the Genius Showdown Map kicks off there will be spectacular events kicking off too. So be ready to roll!


Thank you!